Google+ 11 Ways to Get More Followers for Your Google+ Business Page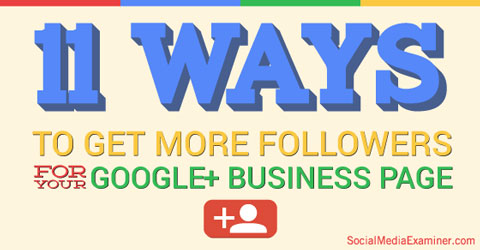 Do you want to grow your Google+ Page?
Are you looking for ways to get your Google+ Page noticed?
Most people broadcast their content on Google+ and hope for engagement, but there are better tactics to grow your audience on Google+.
In this article you'll discover 11 ways to get more followers for your Google+ Page.
#1: Share Page Content From Your Profile
One of the first tips I give people is to use your Google+ personal profile to interact with your Google+ business page content.
Here's how it works: Post excellent content from your Google+ business page account.
Posted on Social Media Examiner 11 Ways to Get More Followers for Your Google+ Business Page on July 31, 2014 by Martin Shervington